At the recent Wabel Summit in Paris, the company Vandrunen Farms Europe received the Wabel grocery Summit best sweet snack reward.
Handful has been named the best and most innovative product in the natural snack category.
"This award is of particular importance to us, given that Handful is a new product that is just emerging, both domestically and regionally. In the last few years, the awareness of our customers is growing and the trend of healthier eating is becoming more present. It is important for the consumers that the food they consume is of good quality. Mentioned market needs are the key reason why in accordance with our company's business development strategy it was decided to launch such a product" says Marko Vermezović,  the Retail Manager Vandrunen Farms Europe.
Handful Mix gives you a hand full of flavors and vitamins created in a unique way – from specially selected highest quality fresh fruit, which value is preserved by lyophilization technology. Its packaging is completely adapted to the conditions and needs of modern lifestyles – it keeps the product fresh and you can take it with you anywhere.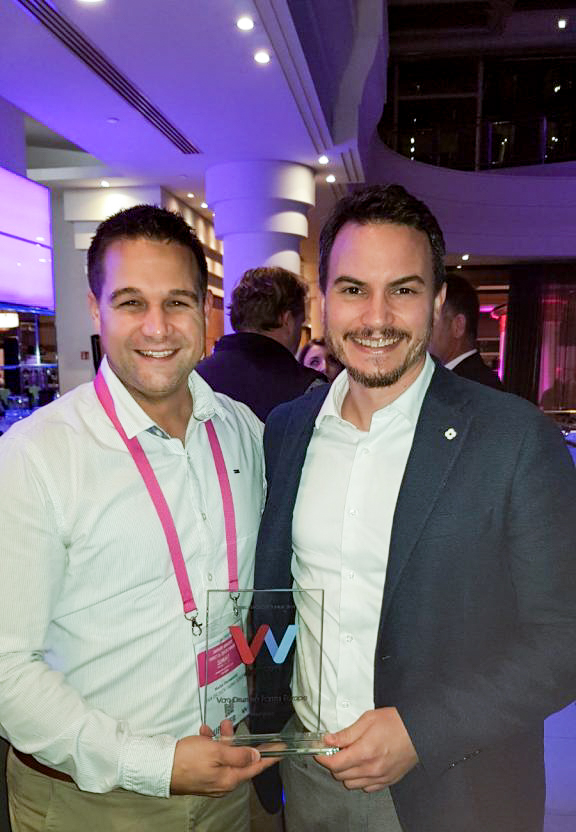 Marko Vermezović, Retail Manager and Nenad Arsenov, Director of Vandrunen Farms Evropa